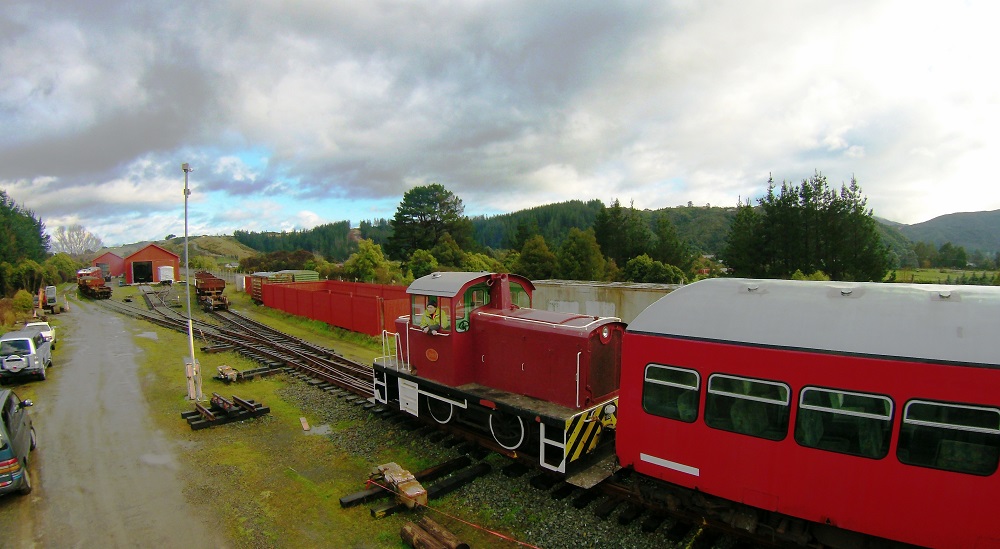 Panorama view of Tr189 on a train service at Maymorn, 9 August 2015. Photo: Grant Morrell.
Chairperson's Inclinations
Carriage Fund Appeal for Rimutaka Incline Railway Heritage Trust.
The Rimutaka Incline Railway Heritage Trust is exploring options to secure at least one operational heritage carriage for our current and future operations. At present the Trust is following a number of exciting leads for suitable carriages. This supports our vision to operate authentic carriages over a faithfully recreated heritage railway to provide an authentic visitor experience.
To help us meet the requirement for suitable heritage carriages the Trust is launching an appeal to build a dedicated carriage fund. It is anticipated that this carriage fund would be used available in the event of suitable carriages becoming available for sale through tenders or private sales. From recent experience with transport requirements for rail vehicles the Trust expects the purchase and transport of suitable railway carriages to cost in the vicinity of $20-25,000.
An operational ex-NZR carriage will provide an authentic heritage experience for visitors and passengers to our railway. This will be a significant change from our current operations using the multiple unit car that we operate on behalf of the Wellington Heritage Multiple Unit Preservation Trust.
Once the Trust's new workshop is complete it is envisaged that one of our existing carriages would become resident in the workshop to expedite its return to operation. However this is expected to take a number of years to return to service dependant on funds and volunteer resources.
A "Carriage Fund" will be set up to receive donations so that the Trust can quickly action the purchase/lease and transport of a suitable heritage carriage should we be successful in our approaches. The Carriage Fund will provide the all-important seed capital to support proposals and applications to funding organisations to fund their return to service.
Funds may also be directed towards restoration work on our existing carriages, which are medium to long-term projects. 
Ben Calcott, Chairperson.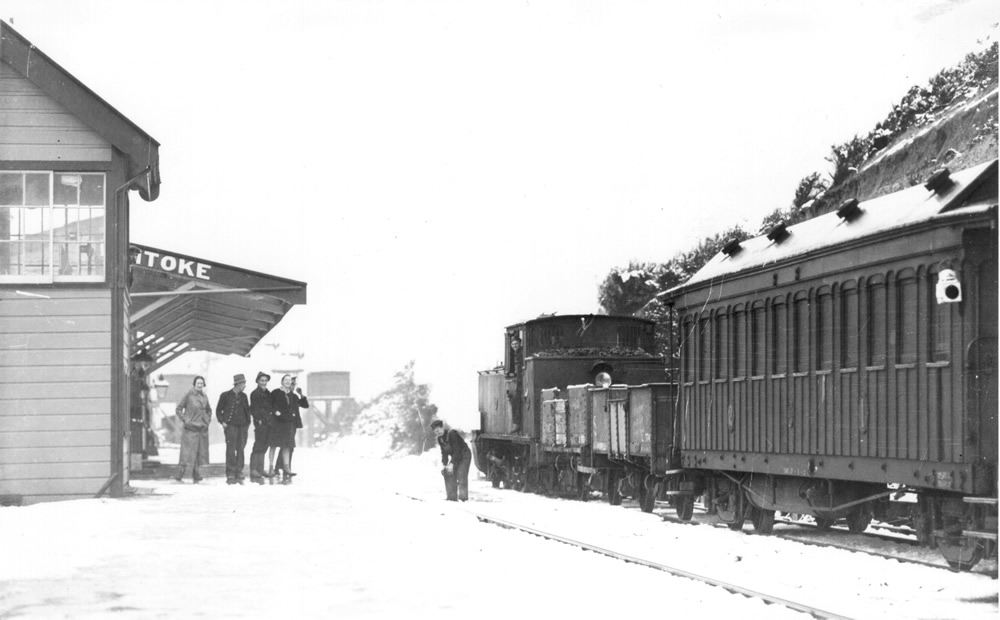 A Ww pauses in the loop at Kaitoke with a short mixed train, bound for Summit. Note the gorgeous Wairarapa-roofed Addington carriage at the rear of the train. These distinctive carriages were built at New Zealand Railway's Addington Workshops, Christchurch in the 1880's. A number of these carriages were fitted with "streamlining" over the elevated clerestory roof in defference to the strong winds encountered over the Rimutaka Incline and in the lower Wairarapa. The car is the last vehicle in the train—as evidenced by the tail lamp.
Photo: Frank Teesdale collection.
In this issue: