Our next operating days are scheduled for:
Sunday 8 October 2023
Sunday 12 November 2023
Sunday 10 December 2023
We operate trains and workshop tours at Maymorn on the second Sunday of each month, 10am-3pm. 
Entry is $5 per person or $15 for a family, for up to four rides, available for purchase on entry. Please bring cash, as we do not have EFT-POS facilities.
Train rides run on demand and take approximately 15 minutes, workshop tours approximately 30 minutes.
Saturdays are our weekly volunteer day, when we work on restoration projects and general maintenance. We welcome casual visits on our volunteer day.
Our address
247A Parkes Line Road, Maymorn, Upper Hutt.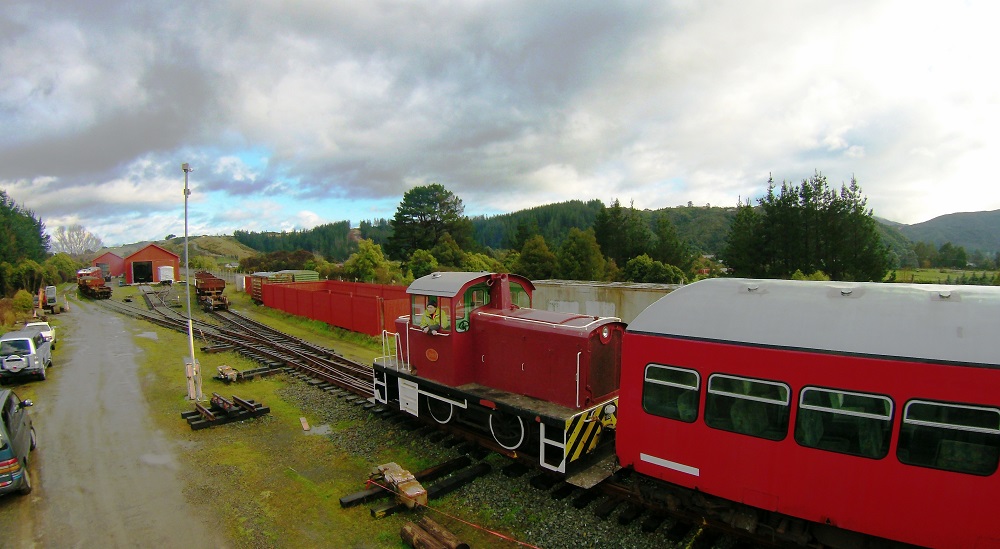 Train rides in an historic multiple unit carriage powered by our shunting locomotive are a feature of our operating days - trips depart on demand.