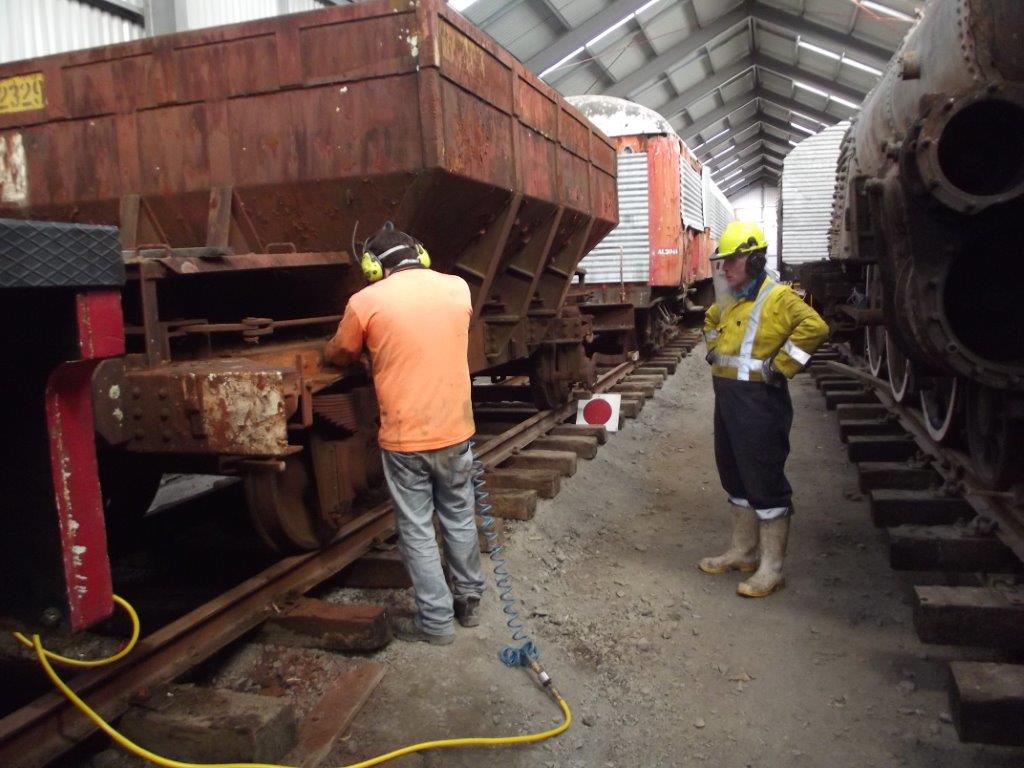 Another ballast wagon is in the paint shop. Rust and old flaking paint has been removed with a needle-gun, making short work of this laborious job.
Individual components from shunt locomotive ORB #1 are also being prepped and painted, including areas of the frame, headstocks and sand boxes.
We have also added a lot of backfill into the floor area of the workshop extension to our shed, using a small rubber-tracked excavator to move around 20m3 of hard fill.
A few photos from recent weeks follow.