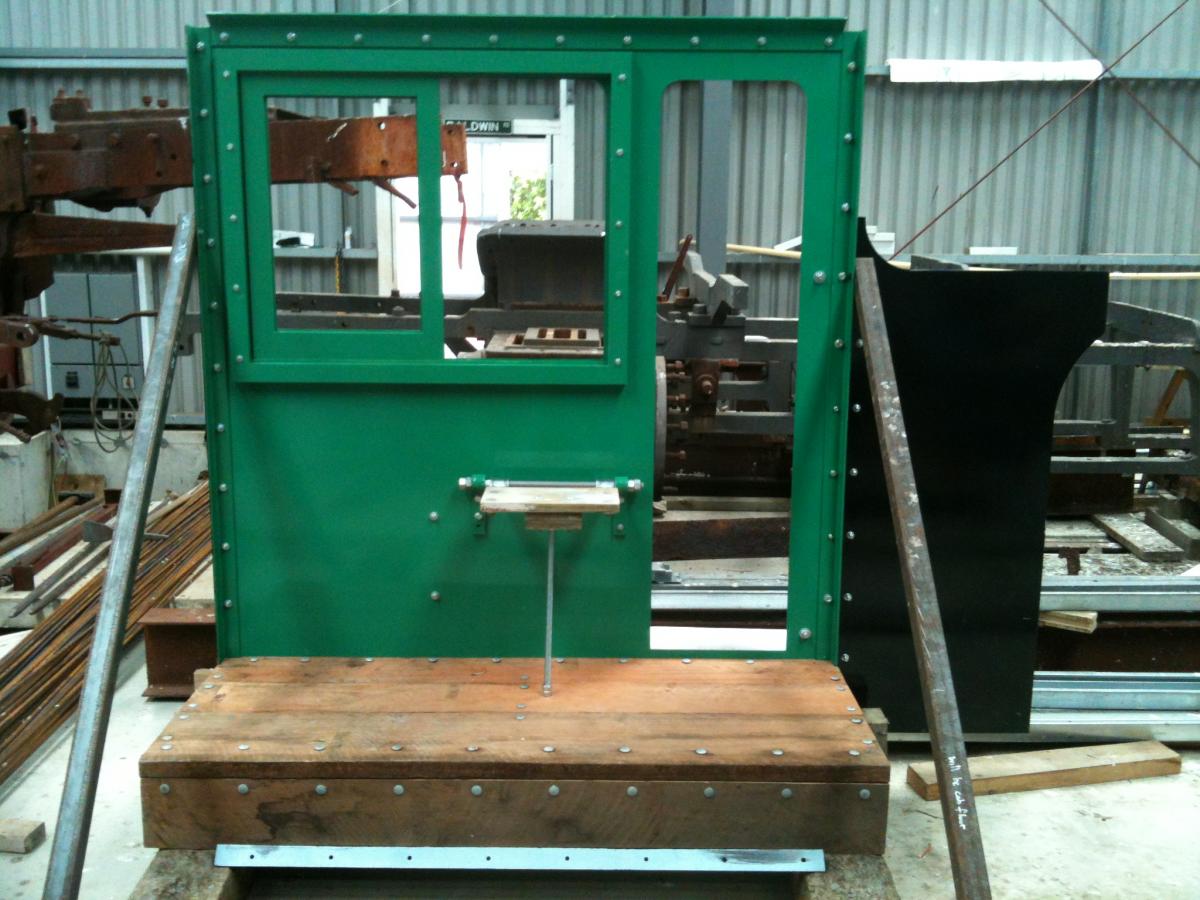 The rebuild of Baldwin steam locomotive Wb 299 is now well under way. The first major components - cab and bunker side were fabricated in time for display at RailEx. A cab seat and raised section of cab floor were added to make a more interesting exhibit, which proved quite popular with visitors.
An earlier story - CAD design work begins for Wb locos - details the research and computer aided design work done to produce a digital model and working drawings suitable for fabricating the cab and bunker side sheets. A number of original components were located from the store of parts, cleaned up and fitted to the new sheets, and all steel work blasted and primed. Finishing coats of black enamel were applied to the exterior, and green enamel to the interior. A replica number plate completed the display and neatly identified the lot as Wb 299.
Following are a selection of photos from the RailEx exhibition at Porirua over the weekend of 14-15 November, and its current location at Maymorn. One can expect to see additional components added to the cab in the not too distant future!