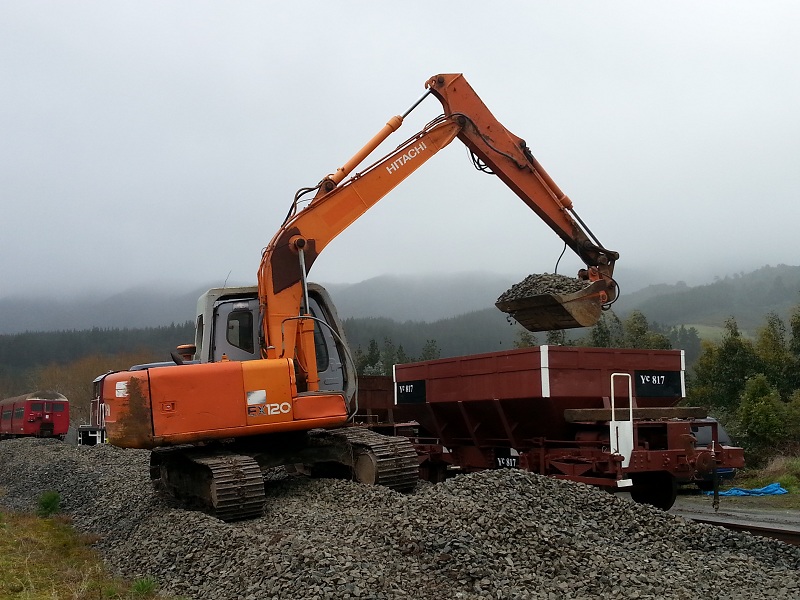 On Saturday 23 August 2014 we were fortunate to have Peter O'Flaherty, local Upper Hutt Contractor, load up ballast wagons for us at Maymorn. 
Four of our fleet of Yc ballast wagons were pressed into service, including recently overhauled Yc817, hauled by our Hillside Tr189. Ballast was discharged and spread at a few different spots, including the shed yard and a stretch of our mainline.
Thanks again to Peter O'Flaherty, and to Holcim - for donating the ballast and Pelorus Trust for funding the transport of the ballast to site.
A few photos from the operations: