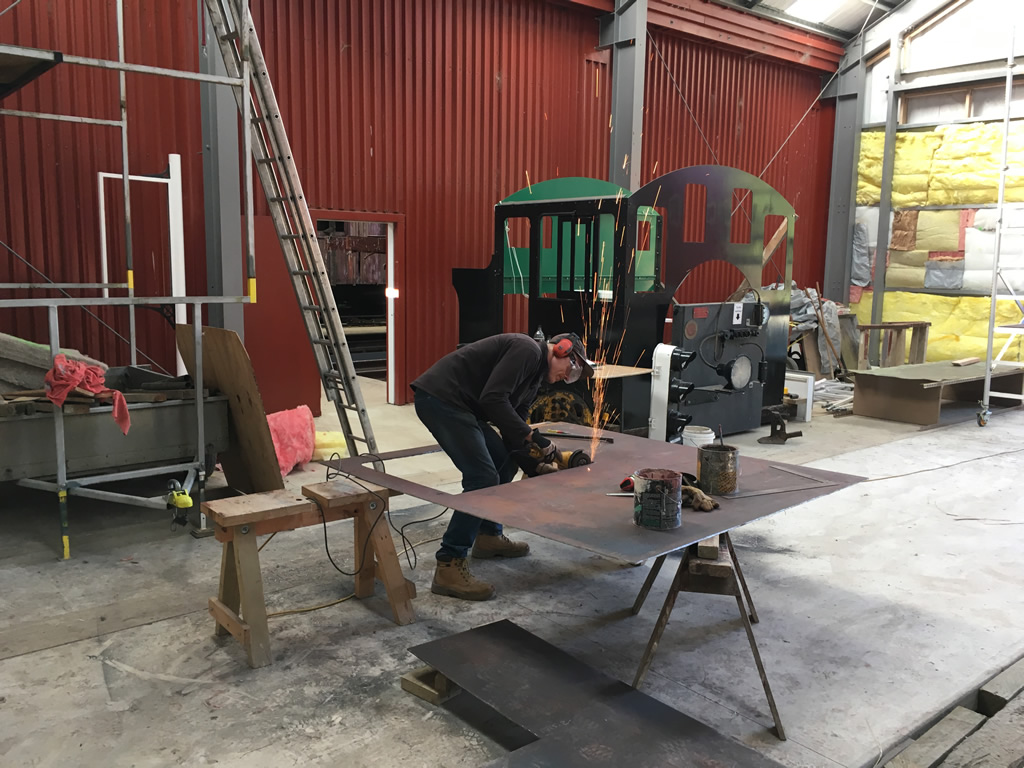 A selection of photos of work in progress around the railway.
Promotions
We had the Wb cab display at the Upper Hutt Summer Carnival at the end of February 2017, which was lifted in and out by hiab truck. An alternative display was worked up for March Madness.
Track work
A backlog of tasks have been done in recent months, lifting the standard of the railway and finishing off some minor work remaining on some of our track structures.
Shed improvements
Concrete floor and steps have been prepared and poured, improving under foot conditions in the rail vehicle shed. Insulation and internal lining work is moving along in the workshop, with half of one end wall nearing completion, and a start made on the ceiling.
Wb locomotive work
Progress has been made with cabs for both Wb 292 and Wb 299.
Workshop lining
The lining work inside the workshop has moved along during winter and spring 2017. A modest amount of ColorSteel cladding was ordered to continue the work, opting for a lighter "Titania" colour to keep the workshop interior reasonably light. There is a lot of fitting up and flashing work to do, but good progress has been made in the past few weeks.
We welcome contributions towards this work, and are seeking funding to help purchase the next orders of cladding.