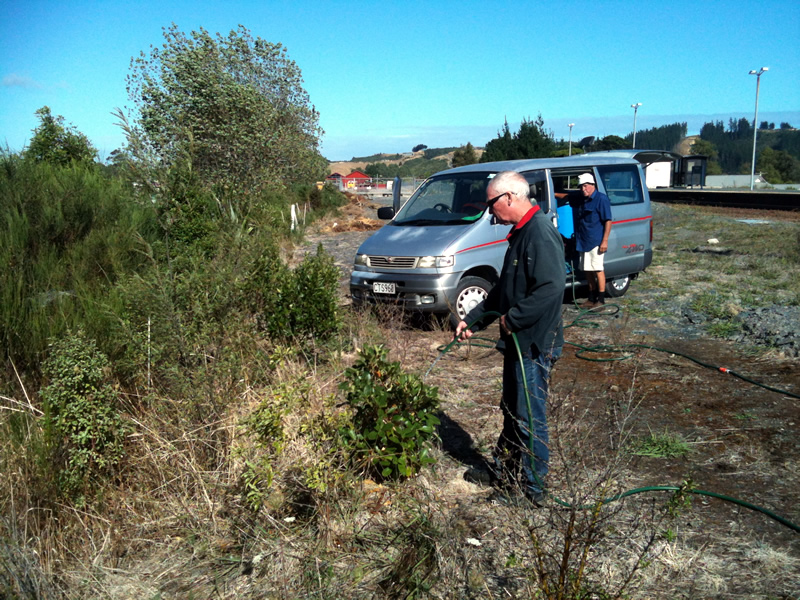 Native shrubs and trees
Bart and Graeme have done a wonderful job tending to the native shrubs and trees planted at our Maymorn site. A host of native shrubs and trees have been planted alongside our future mainline formation to the Kaitoke side of the pedestrian crossing. The plants have taken despite the arduous ground conditions and occasional accidental dose of weedspray - a vast improvement over the gorse and blackberry the previously occupied the area.
Flax and trees have been planted along either side of the driveway as well, again in some pretty tough growing conditions. We're grateful for the work that has gone into these plantings - keep up the good work!
Workshop floor
Work also continued on the workshop project, with the second of four concrete rail beams coming together, which are critical parts of the floor. Designed to carry and transmit rail vehicle loads into the underlying fill, the 400x400mm beams require a lot of setting out and detailed reinforcing placement.