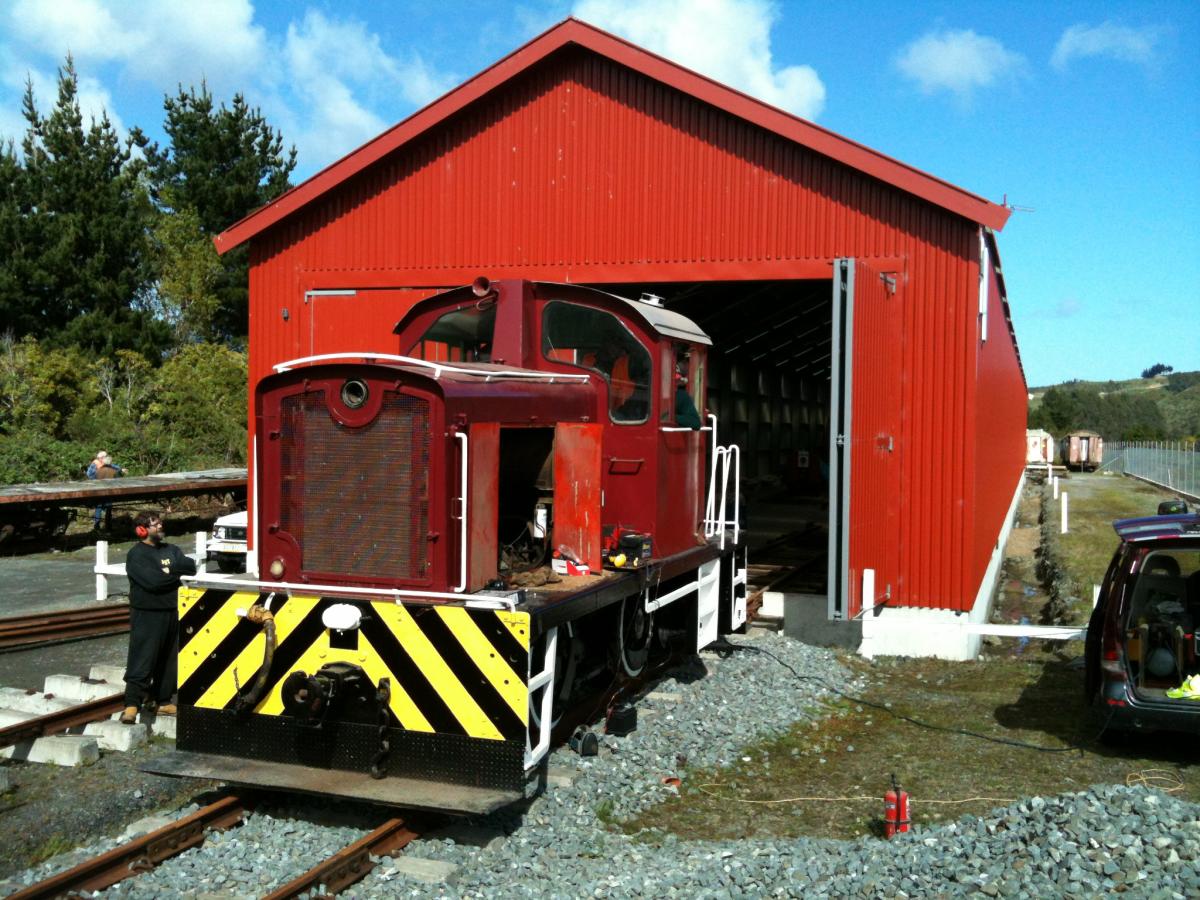 After a lot of hard work by our volunteers the Gardner 6LX diesel engine roared back to life on Saturday 6 October 2012. A long list of tasks had been worked through to get the engine ready for testing, including electrical systems, water pump, manifold, filters and oil system checks.
Video of Tr189 outside shed with Gardner 6LX diesel engine running during tests.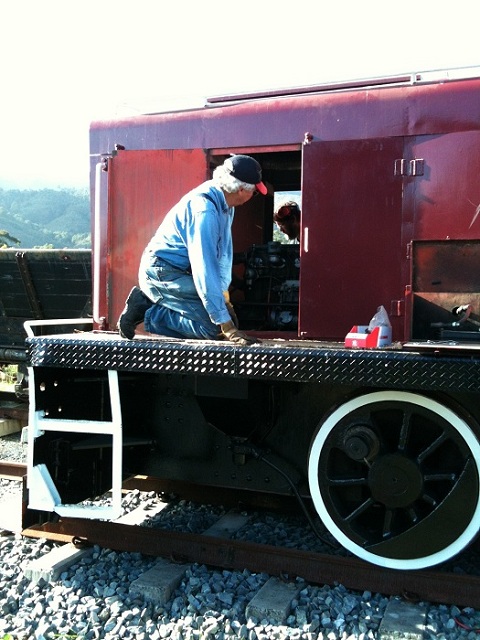 Glenn and Ray preparing for engine test - primarily run to diagnose any issues with oil pressure, coolant and electrical systems.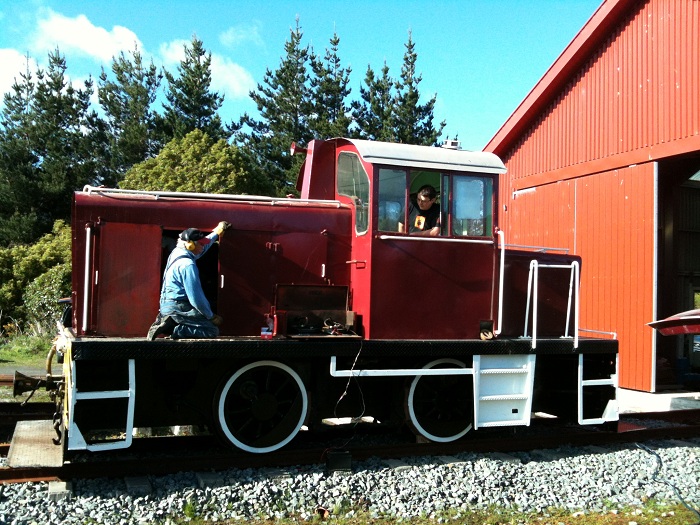 Tr189 tests - Glenn checking batteries and Ben at controls
Video of one of the early start-up sequences for the Gardner engine. Just starting to pull through diesel, after bleeding system.
Video of Gardner 6LX diesel engine running near end of tests.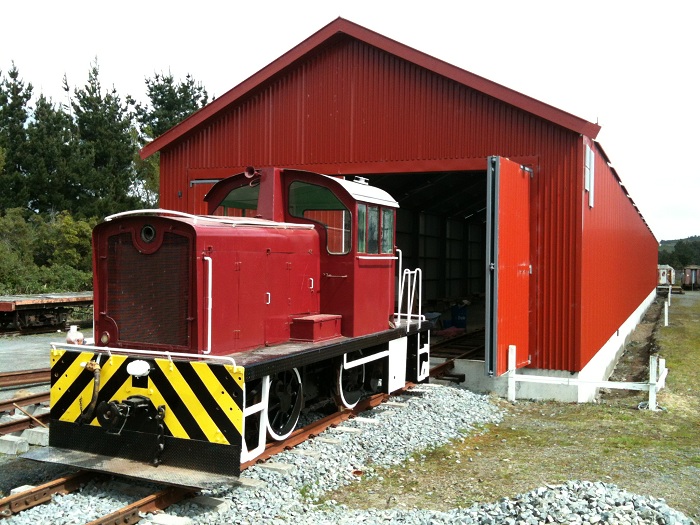 Tr189 outside rail vehicle shed at Maymorn after engine test.