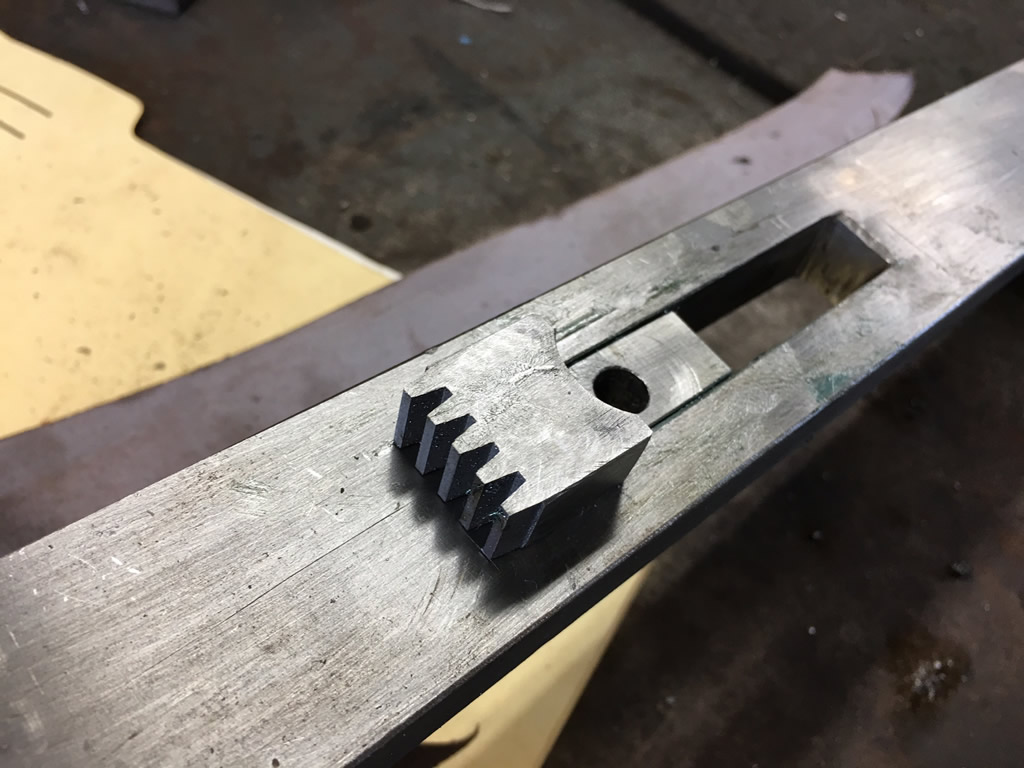 A regulator handle is being manufactured in Canada for Baldwin steam loco Wb 299, adding key components to the rebuild of the 1898-vintage locomotive.
Trust member Peter Darian-Varzeliotis prepared CAD drawings for the various components that are mounted on the boiler back-head, including the regulator handle and clasp, latch and connecting rod and the sector plate. The latter, with its many fine-pitched teeth, presented a design challenge as details in the blueprint were unclear.
The dimensions of the hand-drawn teeth were inconsistent, so reference was made to a sample sector plate for these dimensions. Cross-reference was made to NZR Wb class boiler drawing - y7508 - listed BP 5213 for regulator gear, which was common between Wb and Wf locomotive classes, with further detail differences depending on the diameter of the regulator valve.
Work has just started on the regulator handle and the clasp that engages in the sector plate, as seen in the photos in this article. Our many thanks to Robin Teeling of Teeling Metal Specialties, Ontario, Canada for the work done on these components.
Once completed the components will be test fitted to the mounting on the boiler back-head confirming fit - or any final fitting work that might need to be done. We also plan to incorporate it as an interactive item into the Wb loco cab that is on display at Maymorn.
Our thanks again to Robin Teeling and Peter Darian-Varzeliotis for their work on these components.