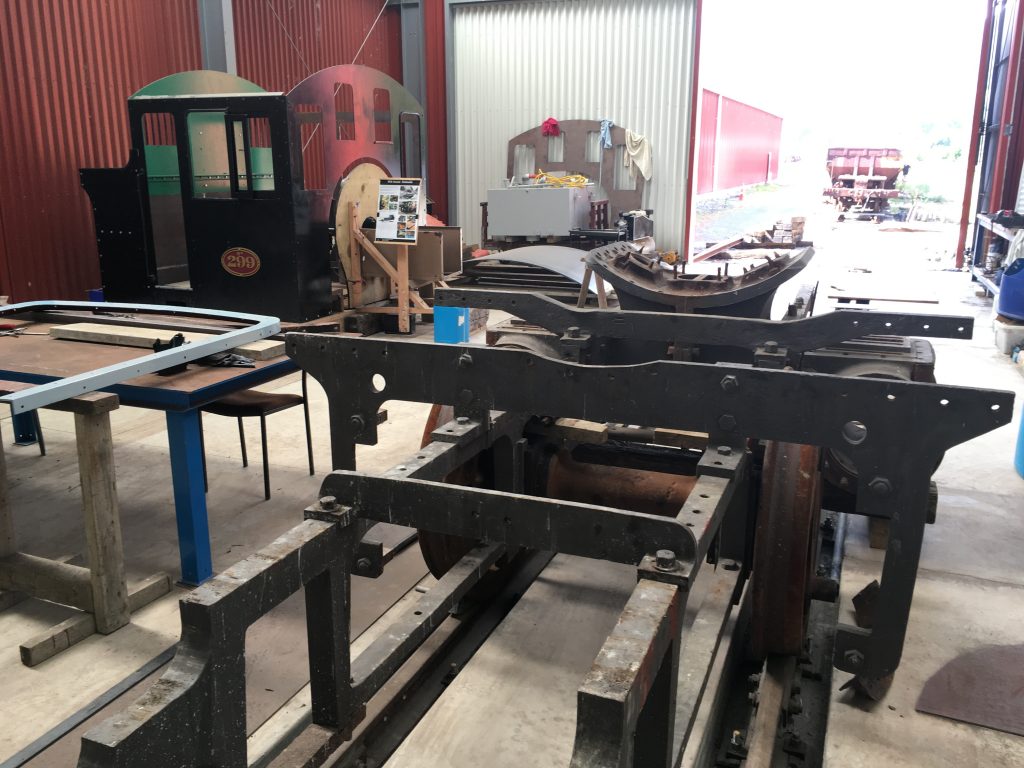 On Saturday 21 March 2020 we rolled the main frame of steam locomotive Wb 299 into the workshop - just a few days before the Covid-19 level-3 and level-4 lock-down.
Shifting the frame into the workshop frees up space for another carriage in the main shed, one of the main reasons for the move. It should also be easier to carry out restoration work, access with lifting equipment etc.
The photos below illustrate progress made since December 2019 and steps taken to prepare the frame to move it into the workshop.