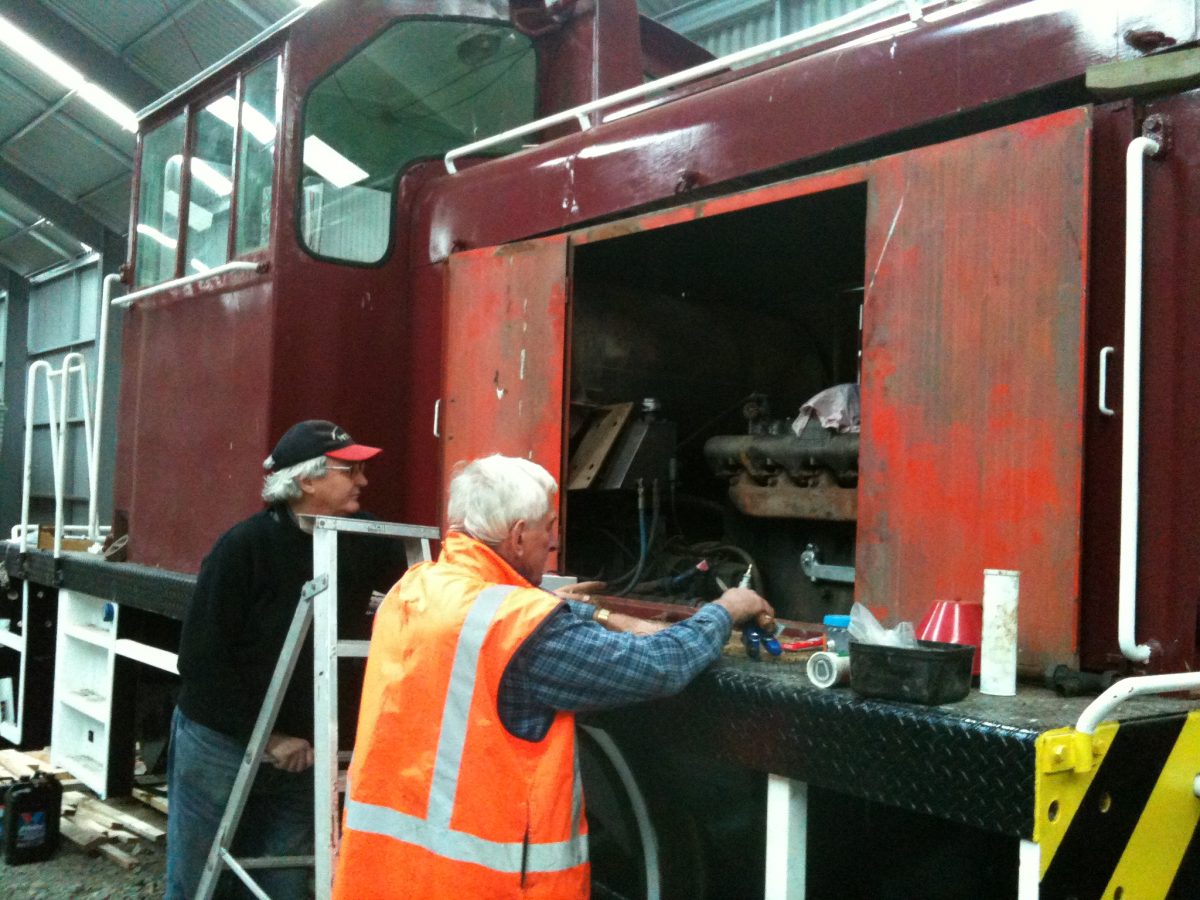 Work continues on our Hillside shunting locomotive Tr 189. Recent work includes fitting the overhauled water pump and associated plumbing back onto the Gardiner engine, and confirmation of electrical circuits required for starting the engine.
We're now 5 or 6 work days away from a test-start of the engine - an important milestone in the loco restoration project.
When the locomotive was obtained from KiwiRail some parts had been scavenged from it to keep other class members running. We have managed to source the majority of the missing parts including a replacement starter motor and compressor. Thankfully the engine is a Gardner Marine engine and we have been able to source parts from www.gardner-enthusiast.com.
Ron has worked hard completing the interior and exterior painting work, he has now moved on to painting Yc817, which is already beginning to look amazing. The floor in the cab has been replaced and Glen has been working on overhauling the electrical system by replacing missing components, overhauling parts and testing. There are a few minor jobs to complete on the electrical system and we still need to source a set of replacement batteries. Lionel has busy working on overhauling components of the cooling system with work on the water pump currently underway. The air system has been tested and components that need overhaul have been identified.
The oil cooling radiator has been removed and is awaiting overhaul following reinstallation of this and completing the cooling system we will be ready for a test run of the engine.