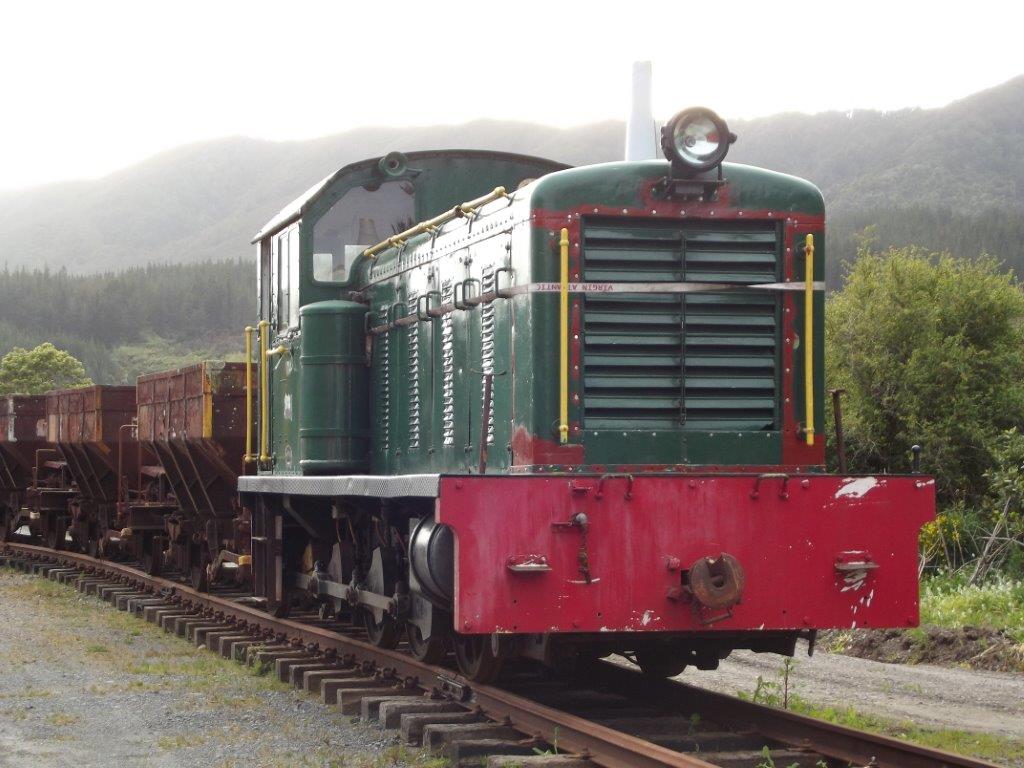 On Tuesday 21st October we took delivery of ex-Ohai Railway Board locomotive No.1 at our Maymorn railway heritage site.
The locomotive was built by Drewry/Vulcan in 1947 for the Ohai Railway Board and along with being used on coal trains was used on some of the first diesel locomotive hauled passenger trains in New Zealand.
This locomotive will provide the Trust with a level of redundancy when major work is required on their current locomotive Tr189 as well as forming a key role in future railway construction, passenger operations and shunting work as the railway extends from Maymorn.
The Trust plans to begin restoration in the near future to return the locomotive to service and welcome new volunteers that wish to be involved.
The public are invited to come and view the locomotive and its restoration progress on the Trusts regular open days held on the second Sunday of every month.
The Trust would like to thank Bruce McLuckie, Porter Heavy Haulage and all the volunteers involved in the purchase and move.