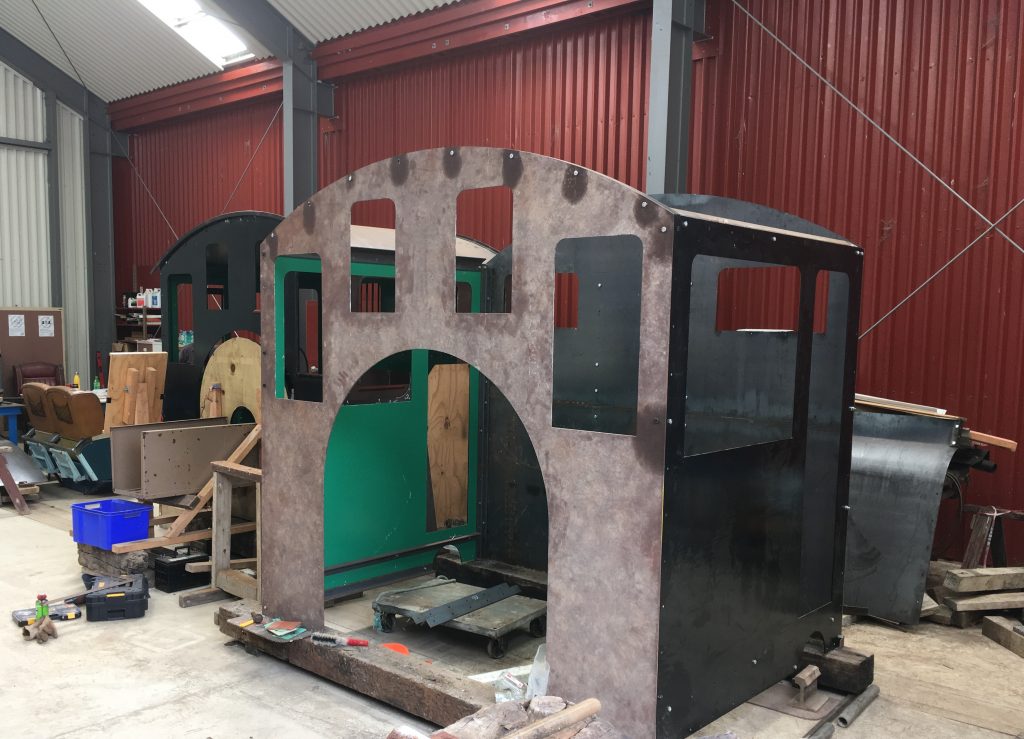 Cabs for both Baldwin steam locomotives Wb 292 and 299 are being assembled concurrently in our Maymorn workshop.
Two sets of parts are being made where it makes sense to do so, particularly where custom rolling or forming is involved. Its also proving reasonably quick to repeat the fabrication of a part, or an assembly step for Wb 292 along the way.
Work is planned through summer 2020-2021 includes:
fitting roof and bunker to Wb 292 
fitting gutters and window beading to both cabs
fabricating the first of four water tanks.