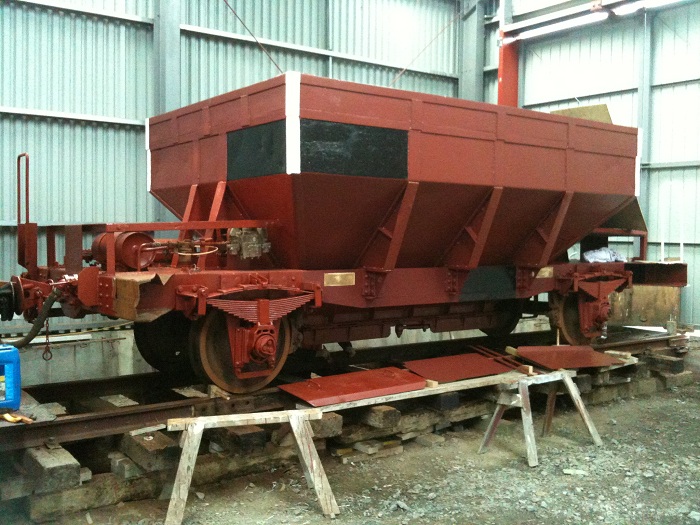 Ballast wagon Yc 817 is undergoing a rapid transformation, with topcoats applied and signwriting under way. Trust member Ron Jones has been the mainstay of this project, tirelessly scraping down the layers of old paintwork and crud and painting. The panels at each end of the hopper have been removed to permit easier access to the underlying equipment and framing, all of which has been given 'the treatment'.
We're looking to replicate the pre-TMS paint scheme of the wagons, which will see a return to white lettering on black background. Each corner of the hopper has been highlighted in white, as was the fashion, as will be shunters footsteps and other safety items.
Next weekend we plan to apply road numbers to the black patches - with tare weights, test dates to follow.