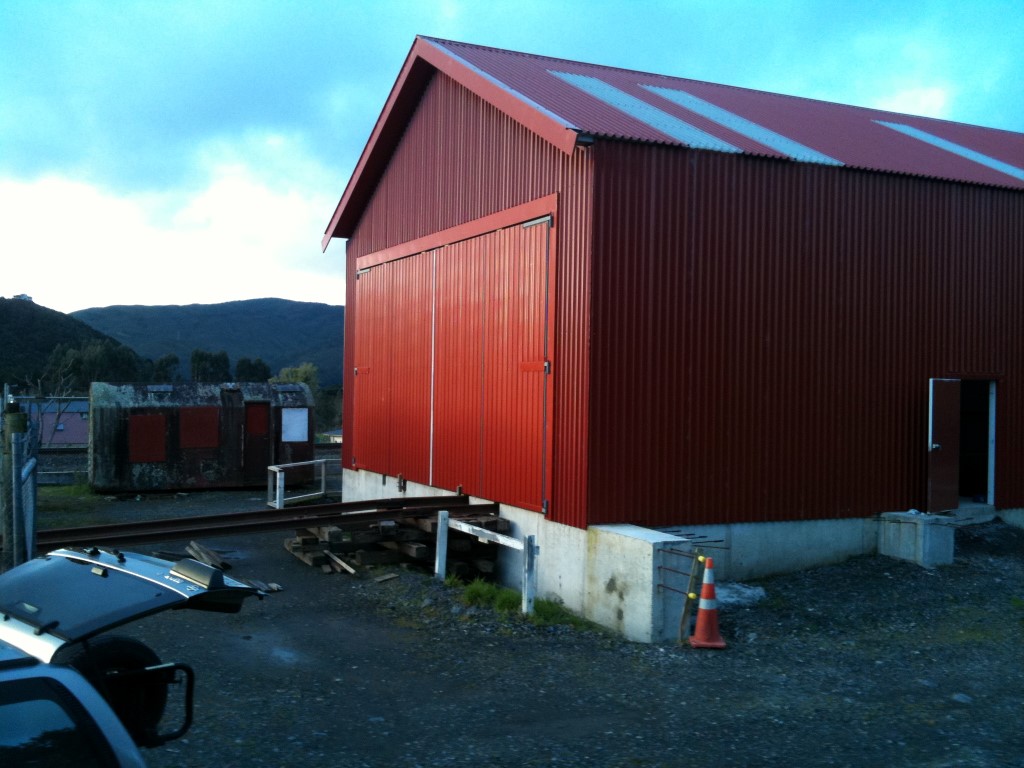 On Saturday 27 August 2011 we finally closed in the rail vehicle shed, fitting the last of three pedestrian access doors. Over the past few months we have also installed four big bi-folding train doors - so we're fairly close to having a complete exterior shell.
Remaining exterior work includes:
fitting corner flashings
two small soffit areas
train door opening mechanisms and anchor points
gutter, spouting and stormwater.